EHS Professionals When You Need Them
Flexible Staffing Solutions
SAVI EHS matches your business with EHS professionals to meet your specific needs and cater to your EHS service requirements. We partner with you to carefully select the ideal EHS professional for your organization's demands. Your business will benefit from our EHS professionals' credentials, experience, and expertise and our team will seamlessly integrate with your team to maximize communication and productivity.
SAVI EHS Can Provide:
EHS Professionals
ISO/Site/FacilityAuditors
EHS Trainers
Construction Site Fire Safety Managers
COVID Compliance Officers
Industrial Hygienists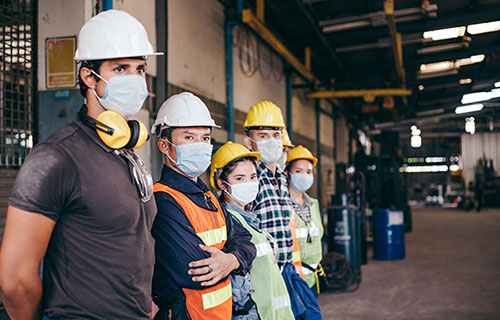 Industries SAVI EHS Serves
Projects & Market Sectors
At SAVI EHS, we don't just comply with environmental, health, and safety regulations. To best serve our clients, SAVI EHS has staff from a variety of industry backgrounds, bringing diverse perspectives on both common and complex environmental health and safety challenges.
Industries Where a SAVI EHS Consultant Can Help Protect Your Business, Employees, and Clients
Construction
Including construction management, general contractor, and all trades provide site assessments to determine risk, make recommendations for mitigation, conduct training, and ensure compliance with regulatory agencies.
General Industry
Evaluate fire safety, pollution control, pandemic policy, and facility compliance.
Mining
Confirm compliance with laws, regulations, and guidelines for air pollutants, waste and mineral processing, and effluence.
Refineries
Assess air, waste, and water regulations compliance.
Insurance Agencies
Identify your risks, reduce exposures, and minimize losses.
Live Events/Film Production
Ensure compliance with industry standards, develop COVID mitigation protocols and provide on-site medical support.